Written by Peter H. Congleton for Planned Giving Today
In my recent Planned Giving Today article, "A Sea Change in Planned Giving" (April 2022), I wrote about a survey of 244 New Hampshire nonprofits. This survey assessed their online presentations of gift planning, their accessibility to, and the responsiveness of, knowledgeable staff members, and their direct or indirect responsibilities for gift planning initiatives or inquiries.
A perfect storm of potentially adverse legislation, an uncertain economy, and other challenges to personal financial circumstances is looming on the horizon. These changes could undermine, and in some cases nullify, the effectiveness of gift plans currently in place for charitable and individual beneficiaries alike. The survey confirmed what many seasoned gift planners have long suspected: that most nonprofits may be unprepared to adapt to the shifting philanthropic environment.
As nonprofit supporters and constituents anticipate these changes and begin to adjust their plans, few nonprofits seem well-positioned to take advantage of the opportunities that may present themselves as their donors' plans are revisited. Lack of adequate staff training and limited budgets may be plausible reasons for short-sightedness on the part of nonprofit leadership. However, there is abundant evidence that increased attentiveness to the changing needs and circumstances of our donors could have far-reaching implications throughout the charitable sector.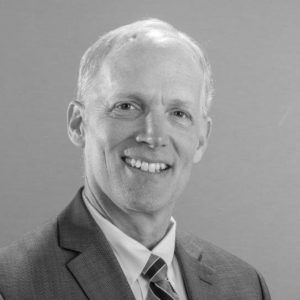 Civil War soldiers often referred to their battlefield experiences as having "seen the elephant." For most of those soldiers, this phrase implied something incomprehensible, mysterious, and frightening, certainly a much different connotation for gift planning than we would ever want to convey to our donors.
As I reviewed and interacted with the nonprofits surveyed, I saw an exhibition of reactive approaches and sometimes narrow interpretations of "planned giving." Even for the minority of nonprofits with full-time dedicated gift planning staff members, their collective presentation of planned giving seemed focused on describing its distinctive features.
Instead of comprehending a large, majestic being that never forgets, can be ridden in a parade, and can be trained to perform impressive maneuvers, prospective donors are overwhelmed with the types of gift planning vehicles, how they work, and their transactional benefits. Buzzwords such as "legacy" and "life income" abound. An alphabet soup of acronyms and descriptions of the various gift planning vehicles are dispensed freely and marketed for their respective functionalities.
Some nonprofits seem to be able to see this magnificent and versatile creature for what it really is, and their 990 data for total contributions clearly place these organizations at the front of the parade. But more often than not, the planned giving "elephant" is relegated to serving as just another attraction rather than an integral part of the bigger show.
Nonprofits of all types and sizes could clearly benefit by presenting gift planning as an essential part of their long-term relationships with their most loyal supporters. Experience has proven that those individuals with gift plans in place tend to give more consistently throughout their lifetimes than other donor cohorts, and the amounts of their eventual testamentary gifts can be many multiples of the entire sum of their lifetime giving.
More often than not, gift plans are sourced from assets other than cash or disposable income. While many nonprofits may not keep track of these gift sources or amounts categorically, substantial portions of total contributions reported on nonprofit 990s are received from individually directed gifts such as those received as donor-initiated grants from donor advised funds, qualified charitable distributions from IRAs, grants from private foundations, and distributions from revocable trusts. Understanding why donors are motivated to use these third-party sources for their charitable giving can lead to more informed and productive conversations with those donors.
Once a desired charitable outcome has captured the imagination and the heart of the donor, the process of selecting from a variety of different assets should begin. The donor then chooses an appropriate method or delivery vehicle for those assets. Hopefully, this process can surmount every obstacle, real or perceived, along the path to accomplishing specific, meaningful, personal, and charitable objectives.
We inadvertently scare away our prospective donors at the outset by leading with the perceived need to meet with a team of expensive advisors, engage in deeply personal, existential discussions with family members, and perhaps come to grips with their own inevitable mortality. Nonprofits could simplify the process by first presenting opportunities to arrange for current and future charitable outcomes that are in line with the donor's passions and values, and then offer practical suggestions for their fulfillment over time.
When we take the blindfolds off and really open our eyes, we can behold this true wonder of evolution that speaks to both complexity and simplicity. And we can understand why busy development professionals, nonprofit leaders, potential donors, and even gift planning professionals should begin to comprehend planned giving from more holistic, and less transactional, perspectives.
Let's not ignore that elephant in the room, but instead make it a featured attraction. Gift planning considerations can be designed to meet the current needs of charitable recipients as well as those of the nonprofit's future mission. Gift plans can also be arranged to include other charitable interests of the donor, all at the same time.
Access to experienced gift planning expertise has a demonstrated positive effect on total charitable revenue, not just for the future, but for current and ongoing needs as well. Rather than shying away from the intimidating complexities involved with the gift planning process itself, we can simply strive to nurture long-term relationships with our loyal supporters. You should have healthy, ongoing discussions about meaningful charitable outcomes, optimal gift assets, and the most appropriate delivery vehicles.